Dabing.cz
Dabing.cz is our microsite promoting dubbing and voiceover services, audio production and postproduction and online service databáze hlasů – voice database. In case you need localize TV or radio ad campaign or create soundtrack for your next movie, you should definitely check dabing.cz.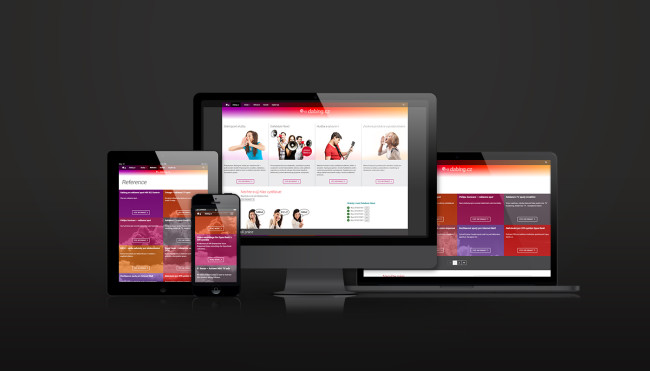 Kategorie: Hosting, domain Projects Web presentations
Visit Dabing.cz: www.dabing.cz
Besides voiceovers, we also provide complete audio and video production, such as DVD re/authoring and localisation of video documents, captioning and translations, audio and video clip editing. We are also able to create custom 3D visualisations and animations.
Standard offer contains:
animated spots and jingles – both 2D and 3D

professional video clips

radio spots and jingles

spots and clips are also web-ready
In terms of production, we provide all what is needed:
creative idea and concept

screenplay and storyboard

production – shooting/rendering/postproducion

sound – special effects, custom music

dubbing/voiceover- professional speakers, actors