Voice-Base.com – Databáze hlasů.cz
Voice base is complete online offer of professional and amateur interpreters including their recorded audio samples that you can listen or download to your computer. If you need dubbing services, our website is the right place for you.
In the voice bank, you have the possibility to listen the voice samples for free (this service was charged til April 2010). As the internet expands, there are still more and more people demanding for intuitive and barrier-free access to the information. We believe this is the step in the right direction.
Listening to the sound sample online demonstrates abilities of dubbing artists, their experiences, voice character and language skills.
Voice samples from online databases
Error: Feed has an error or is not valid.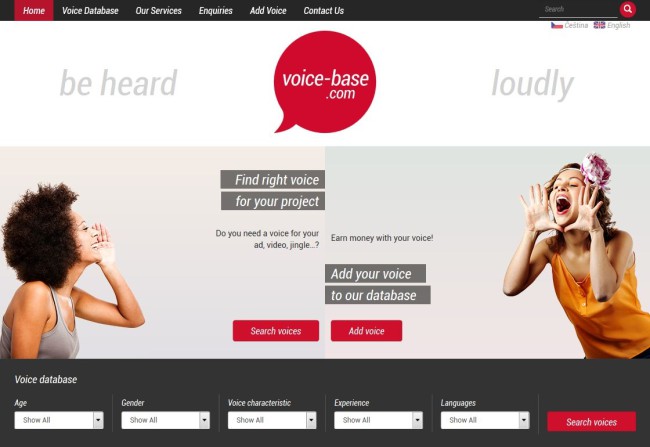 Kategorie: Hosting, domain Projects Web presentations