Virtual Book publication
Virtual Book allows realistic browse any book, magazine, catalog or prospectus in electronic form such as it is with printed publications. The basis for the creation of the Virtual Book is a PDF file that is optimized. The presentation can be also distributed as offline on CD, DVD.
More information on the microsite Virtual Book
Virtual Book on-line
We can prepare a sample of your magazine!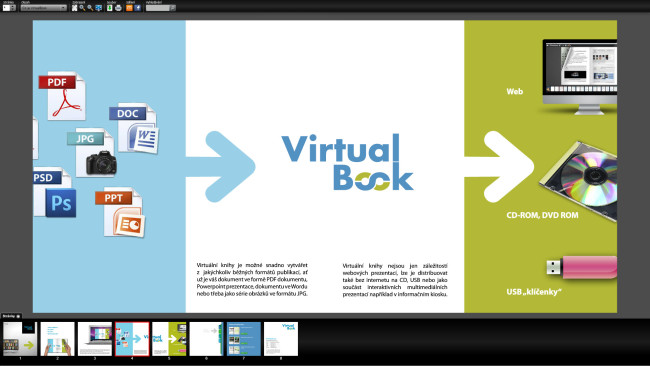 Kategorie: Multimedia solutions Projects Web presentations