Responsible microsite How to build wooden houses
For Haas Fertigbau we have created a small responsible microsite, highlighting the benefits of wood buildings such as fast construction, energy efficiency, long service life or recyclability.
The whole web presentation is on one page, it contains a photo gallery of wooden constructions, a responsive video How to build a wooden house, a contact form and a link to the parent website. Microsite also has its localization on the Slovak domain.
Presentation in czech language Presentation in slovakia language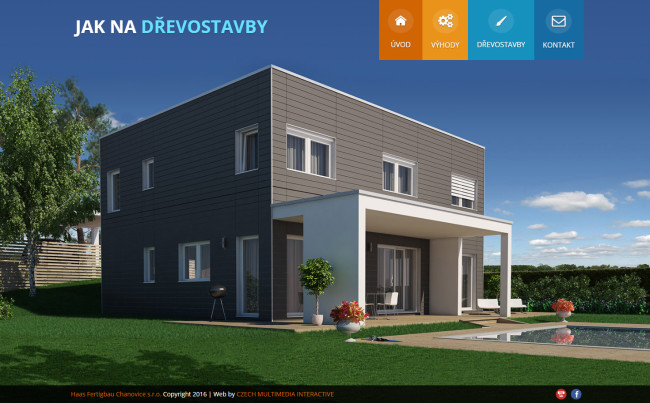 Kategorie: Web presentations