Pragotechnik web presentation
In 2017, we have already carried out the several-year overall redesign of Pragotechnik. New designe of web is responsive, corresponding to the present needs of the contracting authority. Edits took place over the existing editorial system and data, there was no need to deal with moving or re-entering data.
Pragotechnik's website offers visitors the opportunity to view and choose mobile cranes and construction machinery. The company has been engaged in the purchase and sale of domestic and foreign production cranes since 1992. There has been a gradual expansion in the sale of used construction equipment and trucks. On-site load chart charts and many useful information are available on the web.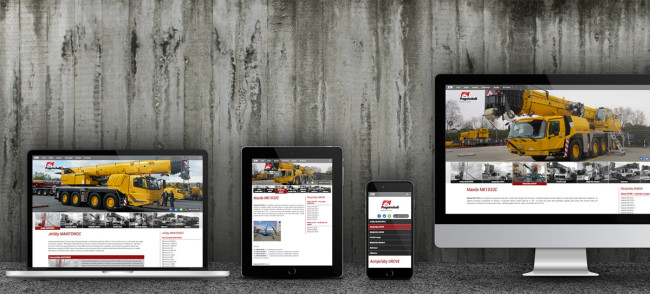 Category: Web presentations