Web presentation Obcejinak
Obcejinak.cz web presentation we created at municipalities that want to save energy and other services due to mergers inquiries. Presentation comprehensively explains the principles and benefits of pooling of orders, potential clients can online calculators to calculate an estimate of your annual savings. Obcejinak.cz has a number of positive references, which are published on the Web and can be transparently filter and sort by location, industry, year and other criteria.
The presentation is based on the WordPress content management system with many components developed specifically for the web presentation and sister Aukcejinak.cz.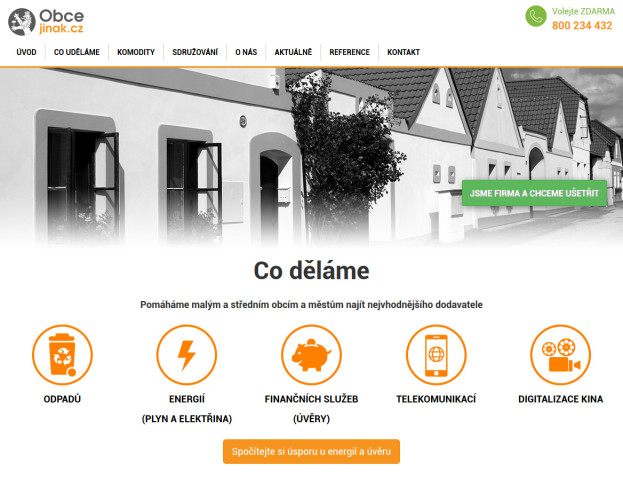 Kategorie: Hosting, domain Our work Web presentations