Annual report Česká pojišťovna 2015
As in the previous year, we created a web form of Česká pojišťovna's annual report for 2015. Our task was to create a modern responsive web presentation that, at the same time, draws on the printed version of the report at the same time as design and typography.
In a short time, the web needed to be filled with hundreds of pages of text and hundreds of flawlessly formatted tables, all in two language versions and zero tolerance for errors. We filled out the data in the content management system and then exported the finished web to a static web presentation. Users can add their own private bookmarks and notes to the message.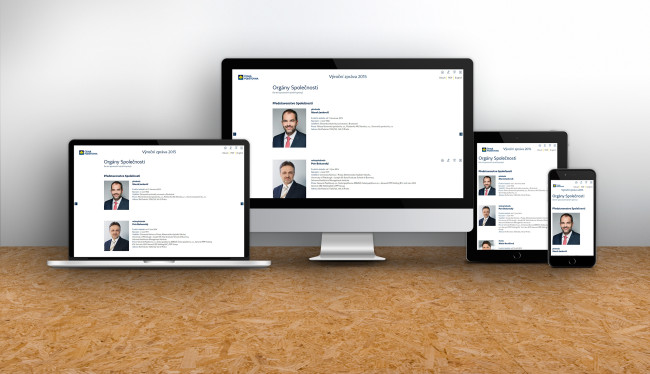 Kategorie: Web presentations