Annual Report 2014 Česká pojišťovna
We have created an electronic version of the annual report of the Czech insurance company Česká pojišťovna for the year 2014. Design and Typography report corresponds to the maximum extent possible the printed version of adapting Web media – web form messages is full responsive and view it adapts to the screen of the user.
The challenge presented to the processing time of messages and the amount of data presented, of course flawlessly transferred. The Annual Report contains the Czech insurance 2 language versions. The printed version has 500 pages and contains several hundred formatted tables. All tables are available for download in XLS format.
In order to meet the data could catch in a reasonable time, we used the first editorial system and then exported static electronic version of the presentation in final form. Dynamic and static version allows presentations to complement private text notes and bookmarks.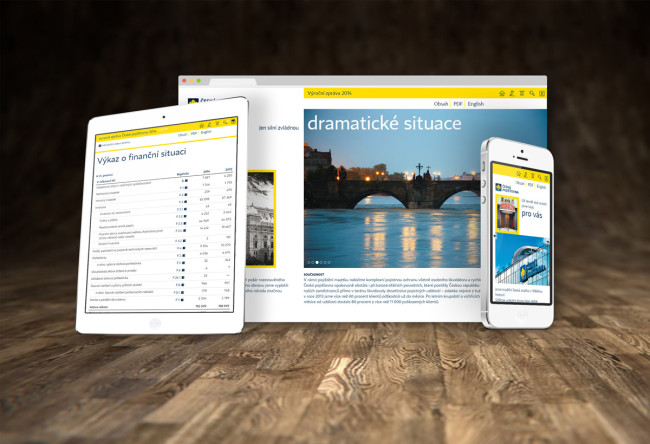 Kategorie: Web presentations