Linkbuilding for Benda Pneuservis
Benda Pneu is a tire service with more than 15 years' experience in the construction and operation of racing cars and can therefore offer 100% professional vehicle service. Tire quality is related to many things, such as braking distance, wet behavior, and so on.
SEO optimization and linkbuilding was provided as a service with the guarantee of reaching the first page in Google search results. Building backlinks and SEO optimization has been done for negotiated keyword phrases.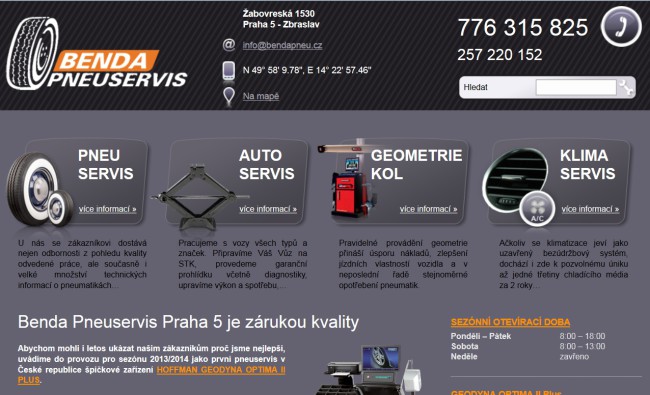 Kategorie: Internet marketing, SEM, SEO, banners