Building back links for Hotel Kašperk
Implementation of SEO optimization including building back links for Hotel Kašperk, luxury accommodation in Kašperské Hory in Šumava. First we are a creator for the hotel web presentation in Czech, English and German, editorial and reservation system. Subsequently, we've optimized our site and created a number of backlinks within the Google First Page Guaranteed / List of selected key phrases.
We have also programmed a mailing system for marketing campaigns and mass distribution of hotel newsletters, including graphic design and e-mail templates, purchase of photos.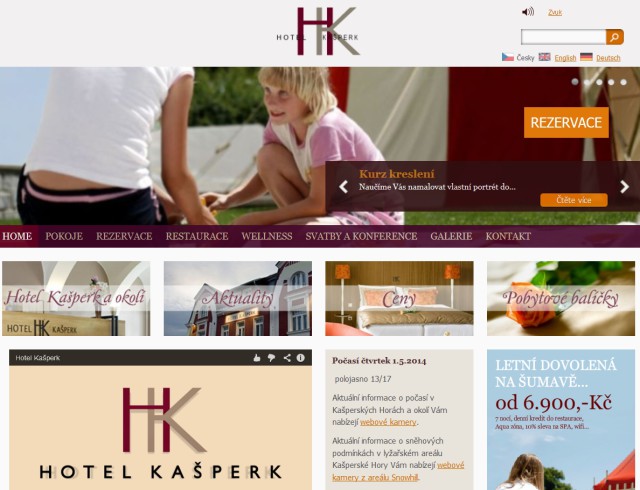 Kategorie: Internet marketing, SEM, SEO, banners