PREkolo Load and go! game for facebook
Comprehensive Production and Operation Interactive Game Load and Go! For PREkolo, bike rental for Prague Energy.The facebook game was made in the form of a flash application that was placed as a tab on the fanpage PREkolo. The game is in the Czech language in a unified design with a client presentation.
The aim of the game, which allows PREKolo fans on the facebook network to make their way through the map by the chosen means of transport, is to pass through the city to the destination in the shortest possible time. Once the game is launched, a selection of transport resources will appear and a simple help with instructions on how to play. The vehicle is controlled by arrows. Possible traffic routes along the map vary and branches, the user chooses their own route, they have to guard time, shutters and battery. Here you can charge the recharging station for answering the quiz question. If the player does not know, he gets another question and time is coming. The player wins the fastest time and is enrolled in the winner's table.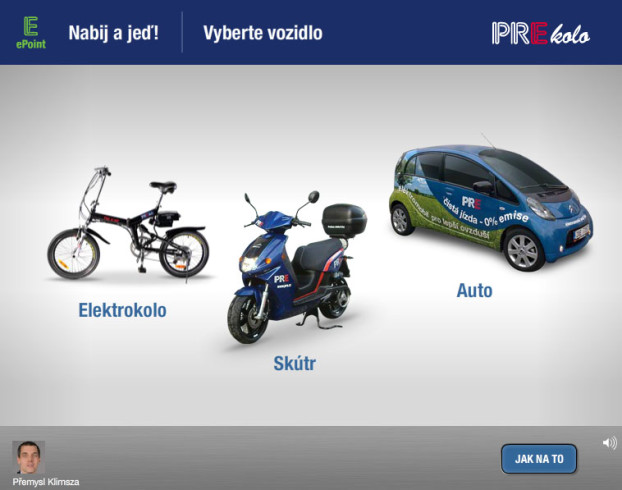 Kategorie: Interactive applications Social marketing