PRE Energy Advisor Facebook fanpage management
Our digital agency have been selected to build Facebook fanpage of Energy center PRE. In addition to interesting information and instructions on saving energy we placed there Facebook quiz that can test your knowledge of "how to save energy". Social network Facebook is mainly used as a tool of viral marketing (part of guerilla marketing). The reason for this is the use of fans nad web users to disseminate information.
The realization of this project included graphic proposals, advertising, setting up and managing of advertising campaign FB ads, management of fanpage from zero to now more than 4500 fans, creating of landing page and the concept of advergaming content for Facebook and Energy Advisor websites.
Try to find if you are smarter than energy advisor
(czech only)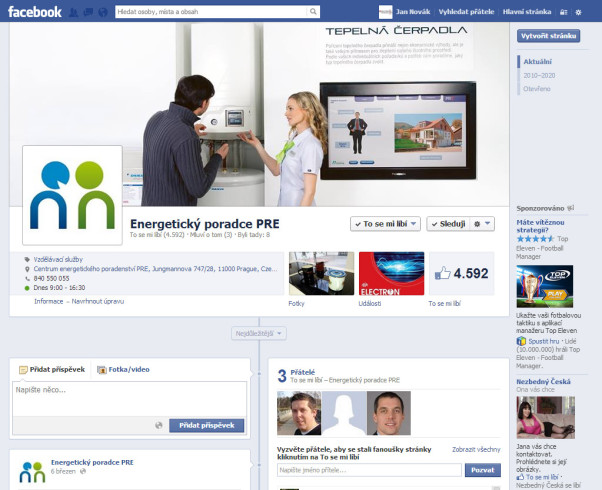 Category: Social marketing
Our Facebook services:
Marketing consulting, training and experience sharing
Fanpage, profile, apps and ad campaigns management
Multimedia fun content creation for viral spreading
Effective use of Facebook tools and features
Connecting Facebook presentations with YouTube channels, Twitter, LinkedIn etc.
Design, creation and implementation of Facebook apps in web environment