Facebook campaign for the Berchtold Castle
Creating a landing page and a facebook campaign for the Berchtold Castle. Part of the realization was the creation of the pages www.zamekberchtold.eu, setting up and managing the FBads campaign with a view to gaining at least ten thousand fans while maintaining the defined "price ratio performance" conditions. The goals were reached in a few months.
Landing page is the target page that a user comes to when they click on an ad (PPC FBads ad). The goal of the landing page is to convert a visitor into a customer. Get him to become a fanpage fan (timeline) and possibly perform other actions such as registration.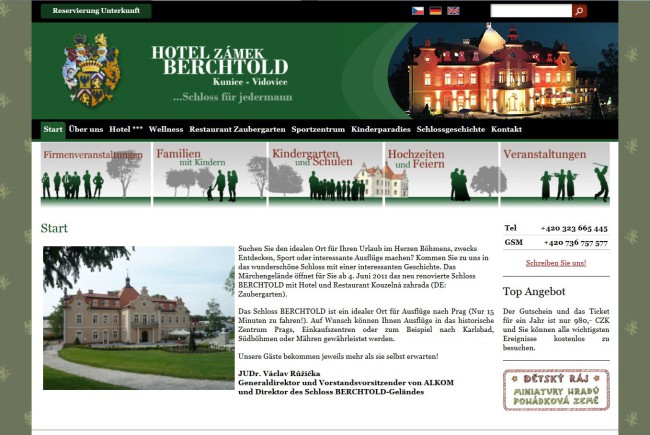 Kategorie: Social marketing