Web site security staff
For the company B.Braun Aesculap Academy and we have upgraded and significantly expanded web portal dedicated to the safety of personnel in the health sector. The aim is to inform medical personnel about the risks and good practices in terms of safety and provide quick instructions for correct procedures for injuries or accidents.
The Web is divided into several topics, each of which has its own home page, which can be (as well as the main page of the site) to put together content from any blocks as a kit. To edit this site very simple and intuitive, we have developed an extension of content management system, which provides user-friendly and more intuitive editing environment for this site.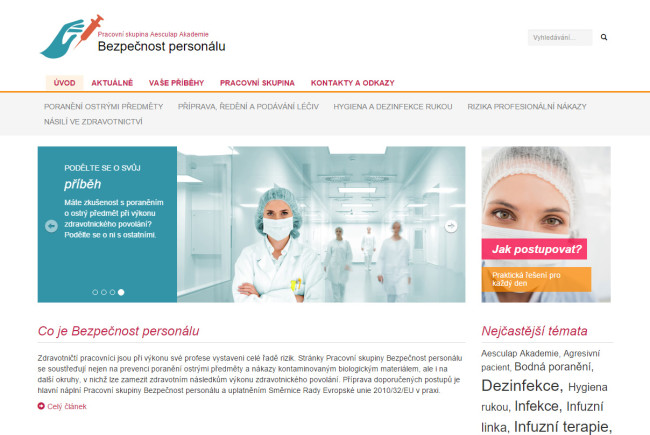 Kategorie: Hosting, domain Web presentations