Web presentation and e-shop FER Kladno
FER Kladno, we have created a new site that contains both part of the presentation, and e-commerce. Webdesign is obviously responsive. Goods are imported from the internal database information system. The Web is ready for an unlimited number of languages.
The company FER KLADNO is a major steel suppliers respect and is a successor company POLDI Hütte. Our task was to modernize a poor web presence. Requirements for e-commerce were due to atypical range quite unusual, so we developed it own system and the integrated into WordPress.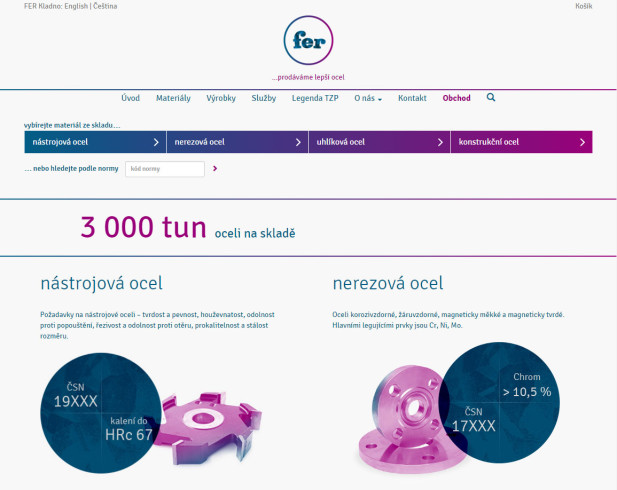 Kategorie: E-commerce, B2C, B2B solutions Web presentations