Sound4film.cz – new web presentation
Web presentation for our friendly sound studio in Prague Hostivař, which provides audio production and post-production of film, radio and television projects, including related activities.
The aim of the study is complete ensure high technical and aesthetic quality of the sound component. Company founder Tomas Bělohradský, who is also rider BMW318is (mascot ČT1 Auto Moto Styl).
Of course the study is flexible approach to each client individually, maximum pursuit of perfection of the work and the friendliness of our whole team.
More: www.sound4film.cz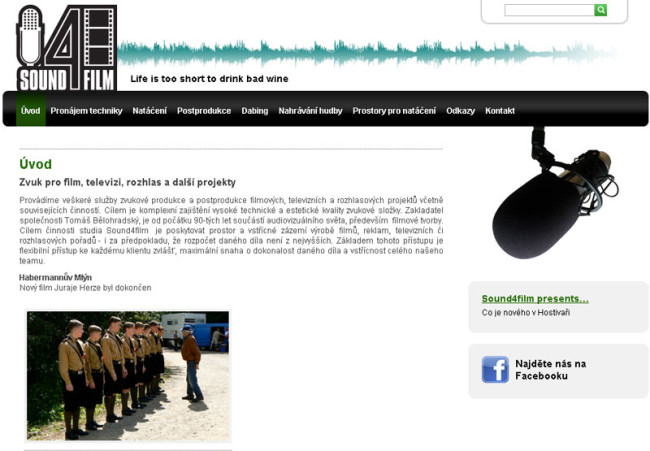 Kategorie: Hosting, domain Web presentations