Herecká asociace – web site
Acting is an independent professional association trade union performers. The Association carries out its activities through local branches and individual members and seeks to create even better conditions for their activities.
The provided services also support all activities aimed at increasing the level and frequency generated artistic performances to not only remained in the theater achievable part of the national culture, and as such was perceived and the general public.
The subject of the implementation of the website – graphic design, comprehensive implementation of the site and its connection to the CMS so that web content to the client's representatives managed through an intuitive content management system themselves.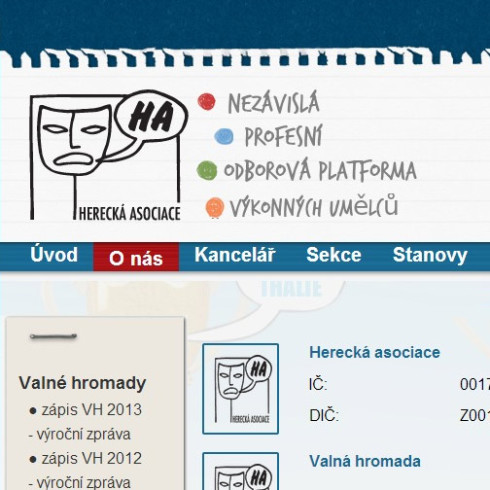 Kategorie: Hosting, domain Web presentations