City Theater Karlovy Vary – web presentation
Complete implementation of the Internet presentation of the Karlovy Vary Municipal Theater. The website presentation of the theatrical portal provides visitors with regular information about theater program, details of performances, news, on-line booking of tickets, virtual tours of the theater, video reports, photogallery, information on theater history, equipment, rental possibilities and more.
The theater has a content management system (CMS) that allows simple content management – embedding text and video materials and video files on websites and updating them.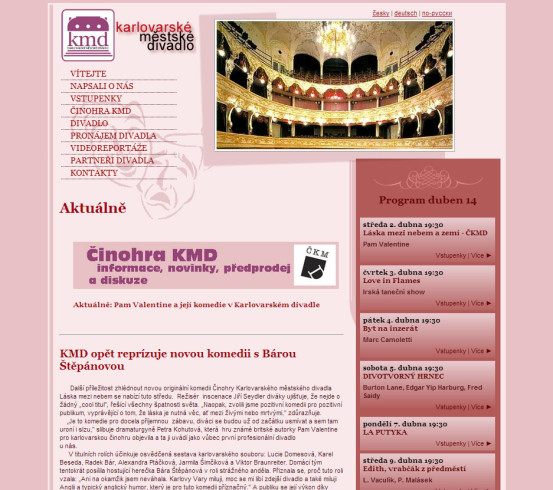 Kategorie: Hosting, domain Web presentations