Cargo Trnava – web presemtation
CARGO Trnava spol. s r.o. operates in the field of transport and logistics services on the international and Slovak market. It provides its customers with a complete package of forwarding services within one system.
Web presentation of the transport company, which includes Slovak and English version with variable flash headers, order system and order monitoring. Demand forms are protected by an antispam system.
Link: www.cargo-trnava.sk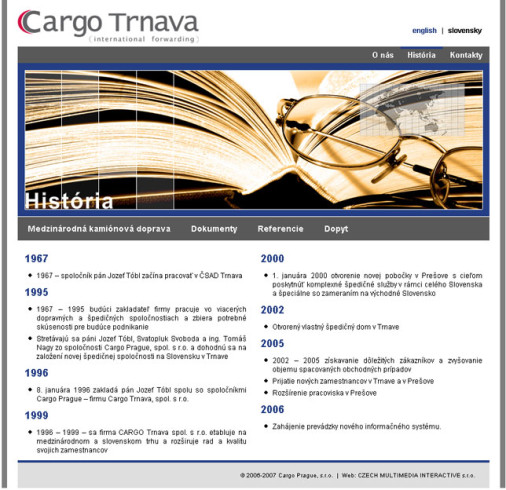 Kategorie: Web presentations