Slovak website Boomerang Publishing
Slovak website of publishing agency Boomerang Publishing which is specialized in all kinds of corporate content – printed magazine, newspapers, catalogues, annual report, electronic magazine, newsletter or social networks content.
Web presentation was built on open source WordPress. It contains animations and electronic catalogues Virtual Book.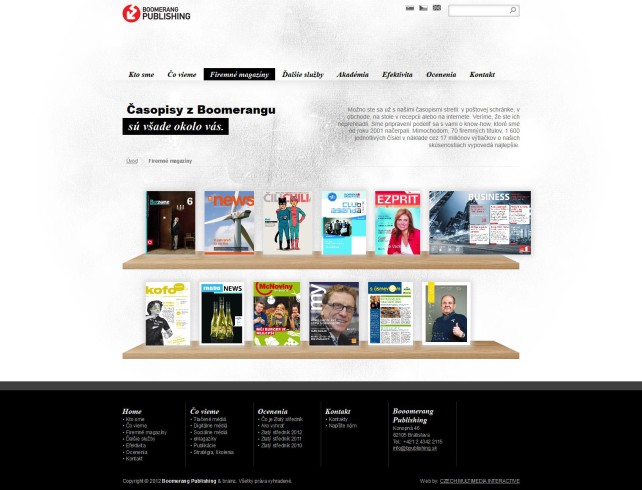 Kategorie: Web presentations