Tvojevolba.cz website and game
Web project www.tvojevolba.cz operated by Acomware company was created shortly before parliament elections has goal to increase awareness of danger of rapidly increasing public debt.
We have created custom website including logotype and teaser design.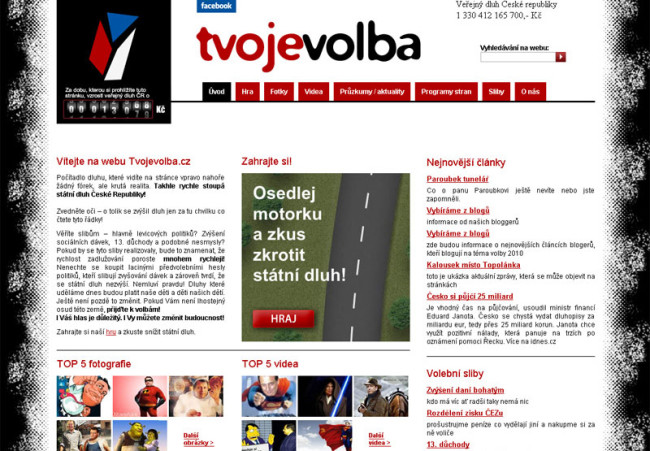 Kategorie: Web presentations
Site content is managed by WordPress CMS which enables client to easily manage presentation content. Website has multiple photo and video galleries with user-created content and is connected to Facebook.
We have also included pseudo-realtime Flash debt counter and an attractive Flash game.
Visit site: www.tvojevolba.cz