Zlatý středník.cz microsite
Zlatý středník is prestigious contest awarding the best corporate media in Czech Republic. Entries are corporate publications aimed at company clients, partners or employees.
Most of the awarded magazines are published by Bloomberg Publishing agency which also requested us to create this microsite. Boomerang`s corporate magazines were awarded 32 times since 2003.
We have created complete microsite, from initial consultations and sketching to graphic design, coding, CMS programming, content filling, SEO optimisation, connecting to Issuu page flipping system and more.
Microsite URL: www.zlaty-strednik.cz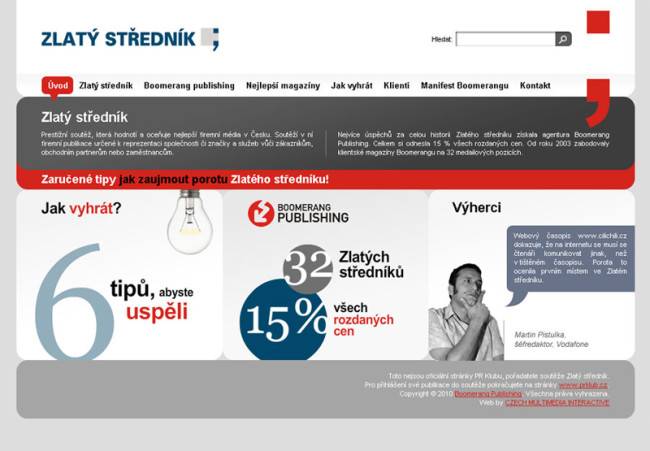 Kategorie: Web presentations