NEXIA AP web presentation
Nexia AP a.s. Is an audit company registered on the list maintained by the Chamber of Auditors of the Czech Republic under Certificate No. 096. Nexia AP a.s. Is one of the most renowned and respected entities in the field of auditing, accounting and advisory services with high professional and ethical credentials.
Web presentation included a complex realization – creation of animated intra with 3d effects, webdesign with variable page headings, location of company headquarters and creation of a simple editing system. This allows you to manage the information parts of the site. Of course, we provide full technical support, web hosting and backup mailserver.
At the same time we created the Internet solution Corporate Identity company.
Link: www.nexiaap.cz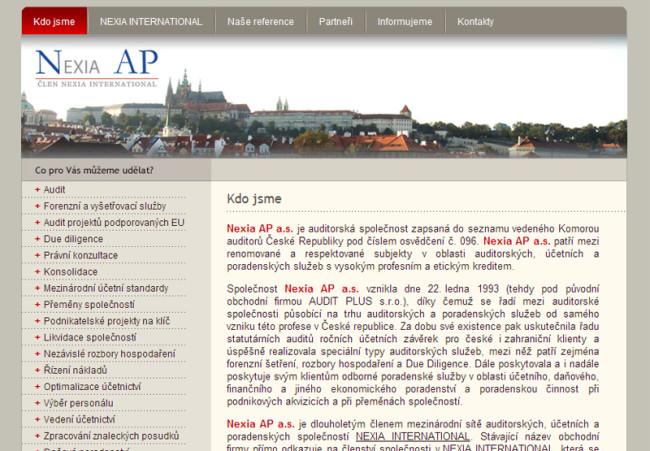 Kategorie: Hosting, domain Web presentations