Golfstart redesign and eshop extension
Redesign for Golfstart golf shop. As a result of the new layout of the site, there have been other changes that will make the site more enjoyable.
Golfstart is a purely Czech company that sells golf goods (both on the internet and in the shop). The Golfstart.cz e-shop is built on the CMS CZMI content management system, which allows you to manage the complete content of the presentation. Intuitive CMS control lets you not only add, edit or delete products, manage orders and ad slots, publish articles and news, and share merchandise with commodity portals to easily reach all potential customers.
CMS CZMI newly generates a drop-down eshop menu for all categories of goods without reloading the page. Goods can be configured and refined as needed (colors, right-hand / left-handed, size, etc.) during the insertion into the basket.
Original look of e-shop of our production included a navigation flash, which has been gradually abandoned due to the technological developments in the Internet and Mobile Devices.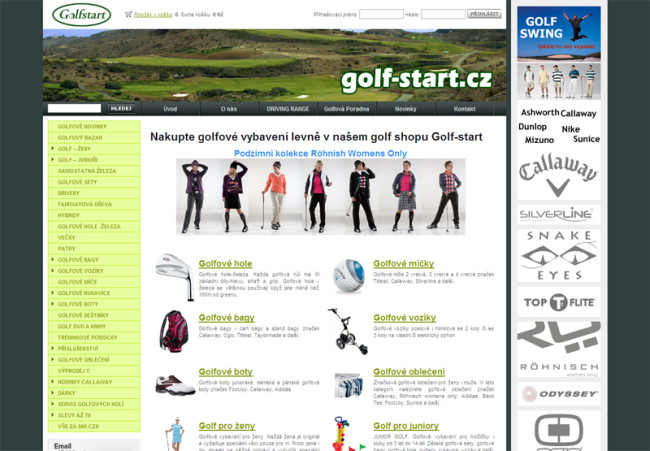 Kategorie: Web presentations