Public debt game at tvojevolba.cz
We started production of this game by creating concept and storyboard based on client`s wishes. We designed all graphic with consistent graphic style and programmed game.
Game should provide not only entertainment but has also educational purpose to raise awareness of rapidly raising Czech public depth. There is public debt counter built into the game and user has to carefully collect objects on the road so she would finish the game with minimal impact on public debt. There is many active objects in the game – some are required to collect while others are better to avoid. How about you – did you make it to Top scores chart?
Try yourself: Play and minimize public debt!
More info at: www.tvojevolba.cz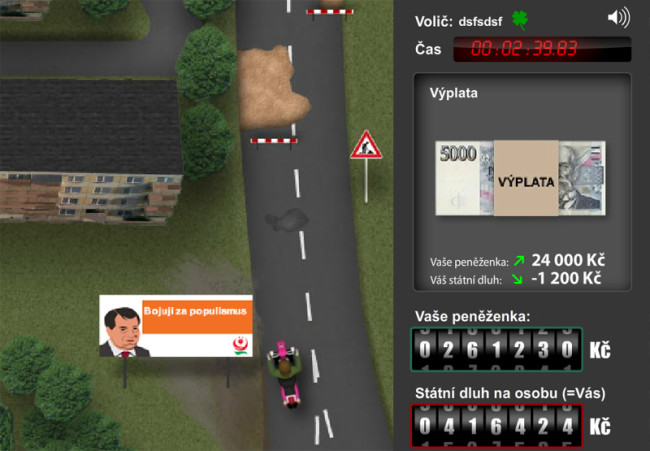 Kategorie: Interactive applications Multimedia solutions