Top Ten most beautiful girls in Miss Face 2014 finale
Miss Face 2014 finale was held on Saturday October 4th in Clarion Congress Hotel Prague. Winners were chosem from 10 finalists, coming from six castings in Czech regions and from Prague semi-finale.
Programme was moderated by Jitka Válková and Jakub Kohák with appearances of Martina Pártlová, X Factor finalists Ricco & Claudia, Eliška Bučková and Czech pole dance champion Lucie Šimková. Part of the evening was traditional charity fundraising.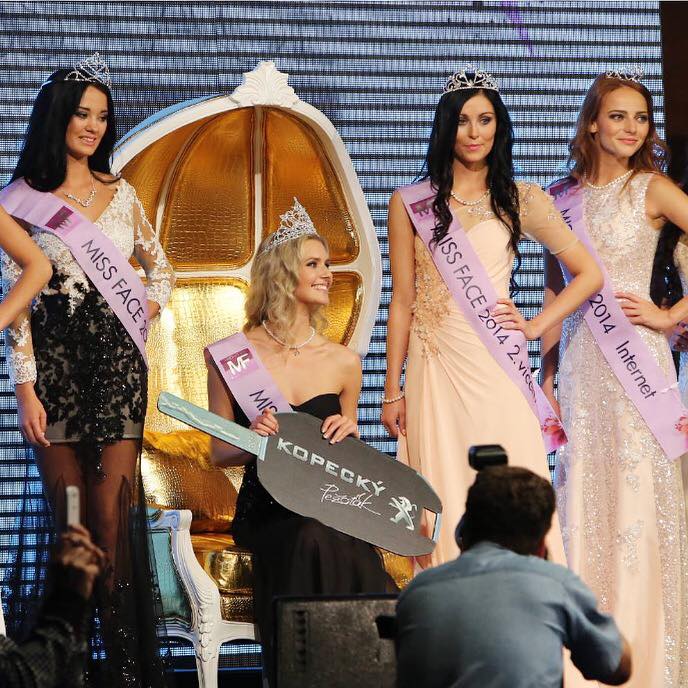 On photo: Miss Face 2014, the 1st vice-miss Miss Face 2014, the 2nd vice-miss Miss Face 2014 and Miss Face Internet 2014. CZECH MULTIMEDIA INTERACTIVE is one of the contest partners. Přemysl Klimsza, managing director of the company, was the member of the jury.